IN STOCK SHUFFLEBOARD SALE 
Expert Gaming Tables & Spas in Wichita, KS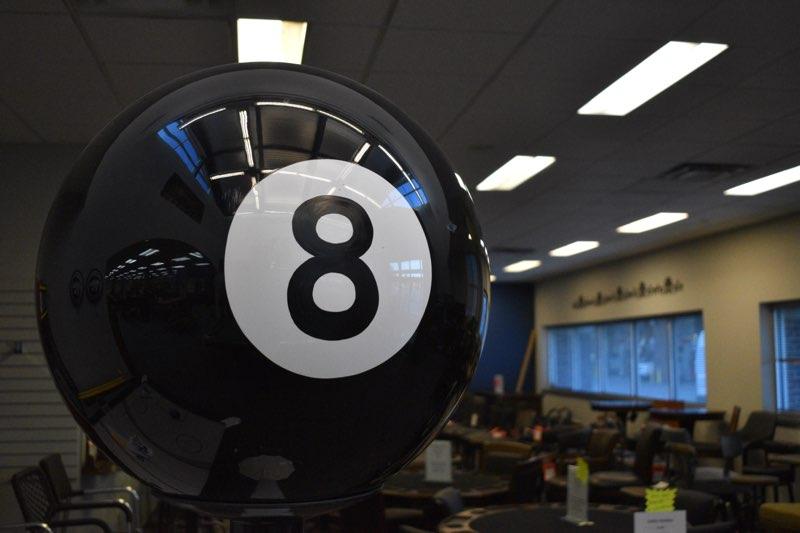 In 1946 shortly after returning from 3 years in the US Army during World War II, Stan Chilton established Chilton Vending and Billiards. The business grew rapidly and became known for excellent service, honesty, and always using the latest equipment. The store has received Brunswick's "Top 10 Dealer" award numerous times in recent years and several other awards for customer satisfaction.
In January 2010, 84-year-old Stan Chilton sold his namesake business to Chris Simons, a former employee, and business entrepreneur. Chris began working for Chilton Billiards, doing deliveries and installations.
Simons eventually spun off his own business, 8 Ball Billiards Service, doing recovers and other maintenance work on pool tables — many of which were referred to him by Chilton Billiards. Today Simons plans to continue the same tradition of high standards of excellent service, honesty, and products that Stan Chilton established in 1946.
Chilton Billiards continues to display the largest number of pool tables (45 +) and barstools (300) in South Central Kansas. We provide the same quality of game room products and services that have made us the #1 Billiard and Game room store in the state Kansas. Visit our showroom in downtown Wichita to see our full line of game room tables, furniture, accessories, hot tubs, and spas.