Perfect Sitting
for Every Room
Picking the right bar stools for your game room or home bar is important. There are numerous options for the design and function of the stools, everything including the height, seat cushions, seatbacks, armrests, swiveling, and materials.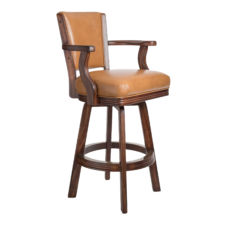 The material the stools are made of will be the major cost factor. If you're unsure what you're looking for, you can get stools made from a variety of materials. Stools are typically made from wood, iron, steel, chrome, or other metals. They can even be customized to reflect your favorite team or other favorite design.
The next thing you will need to determine is if the stool you're choosing will be able to fit under the counter space you have in mind. This will be determined by the stool's height and whether or not it has arms that can fit under the bar.
If you want bar stools for your kitchen counter or center island that are about the height of a 36"-39" table, you will need bar stools that are approximately 24"-26" high. For home bars, taller counters up to 45" or to stand alone, your stools will need to be about 30". Certain stools have adjustable height as well and can be used in more than one type of space.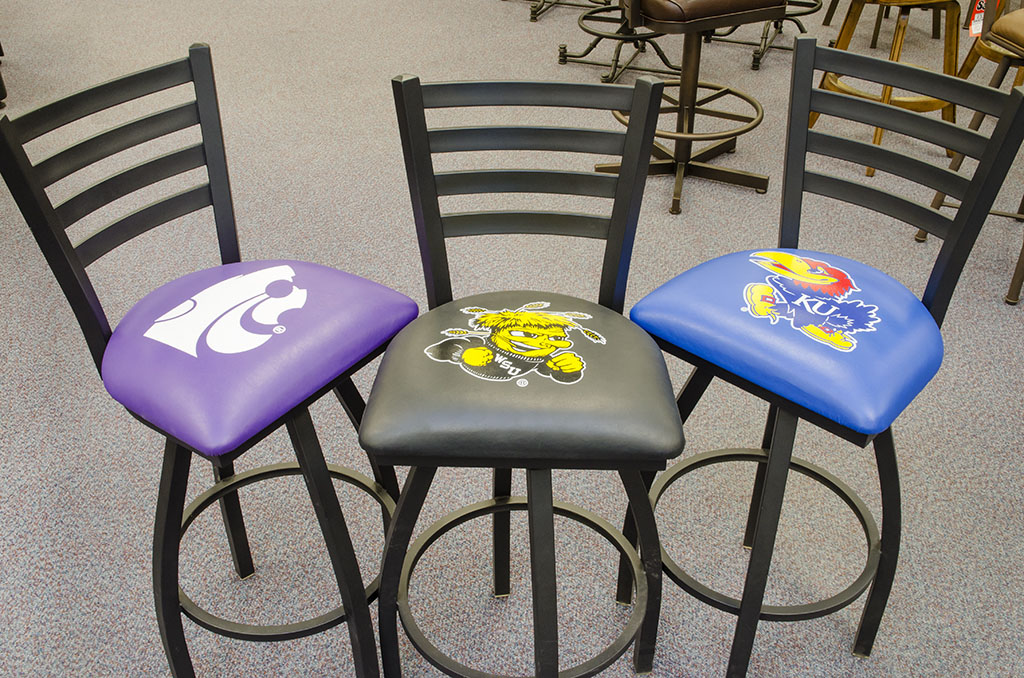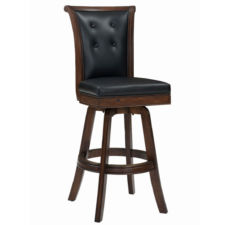 If the stool has arms, they may strike the countertop when pushed in, so it's important to measure your counter height before you shop and know how much room you have for clearance.
If the stools are for space next to a bar or pool table where a person won't need to stay seated for an extended time, options like arms and a seat back would be less important. Some bar stools will swivel, and some will not. Swivel chairs allow guests easy access on and off of the stool while seated at a bar.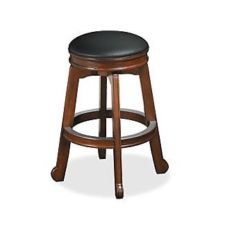 For guests that will need to be seated for a longer period of time, such as at a breakfast bar, stools with cushions are preferable. Cushions can be made of leather, cloth, or fabric and will vary in thickness, so a sit-down test is the best way to know if you've found the right stools for your home.
If you're thinking about getting bar stools for your home, come visit us in our downtown Wichita showroom or give us a call at (316) 262-3539.