Accessories are a great way to complete your game room and add personal touches. Everything from choosing the right cues, lighting, table-cover, racks, balls, darts, and cleaning supplies will help make your game room a place you and your family and friends want to spend time together.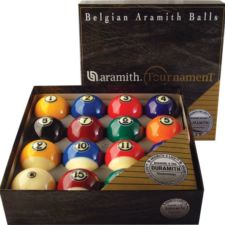 When selecting a cue, you need to consider things like the cue weight, length, tip, wrap, shaft, shaft taper, and joint. When you find the cue that works the best for you, you won't want to play with anything else.
 Cue weights typically range from 17-21 ounces, but heavier cues can also be ordered. The length you need will depend on your height but are usually 57" We have a full range of cues in our showroom for you to try out in order to find the combination that works best for you.
Pool table lighting is the best way to illuminate the game. By having a direct light source hanging over the table, you will eliminate shadows that can alter your perception and your shot.
The right light also conveys the classic billiards style that will look great in your game room. The right lighting will be dependent on the size of the table. The lighting should create uniform light across the entire playing surface.
Lighting can come in a number of shapes and styles. The typical box style has two long stained glass trapezoid sides connected with two shorter trapezoid sides. There are also metal shade and glass fixtures with three light fixtures connected by a hanging bar piece.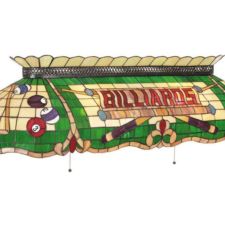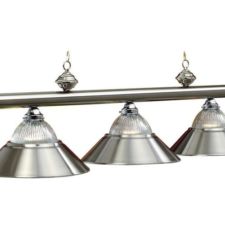 To complete your billiards experience, you'll need items like quality pool balls and racks, chalk, cue racks, table covers, table brushes, bridges, and felt cleaner.
Our experienced staff can help you choose the perfect items to go with your pool table and your game room. Come see us at our downtown Wichita showroom or give us a call at (316) 262-3539.