Pool tables are an investment that can last a lifetime. But what should you look for when buying a pool table? Here are a few tips for picking out the perfect pool table for your home.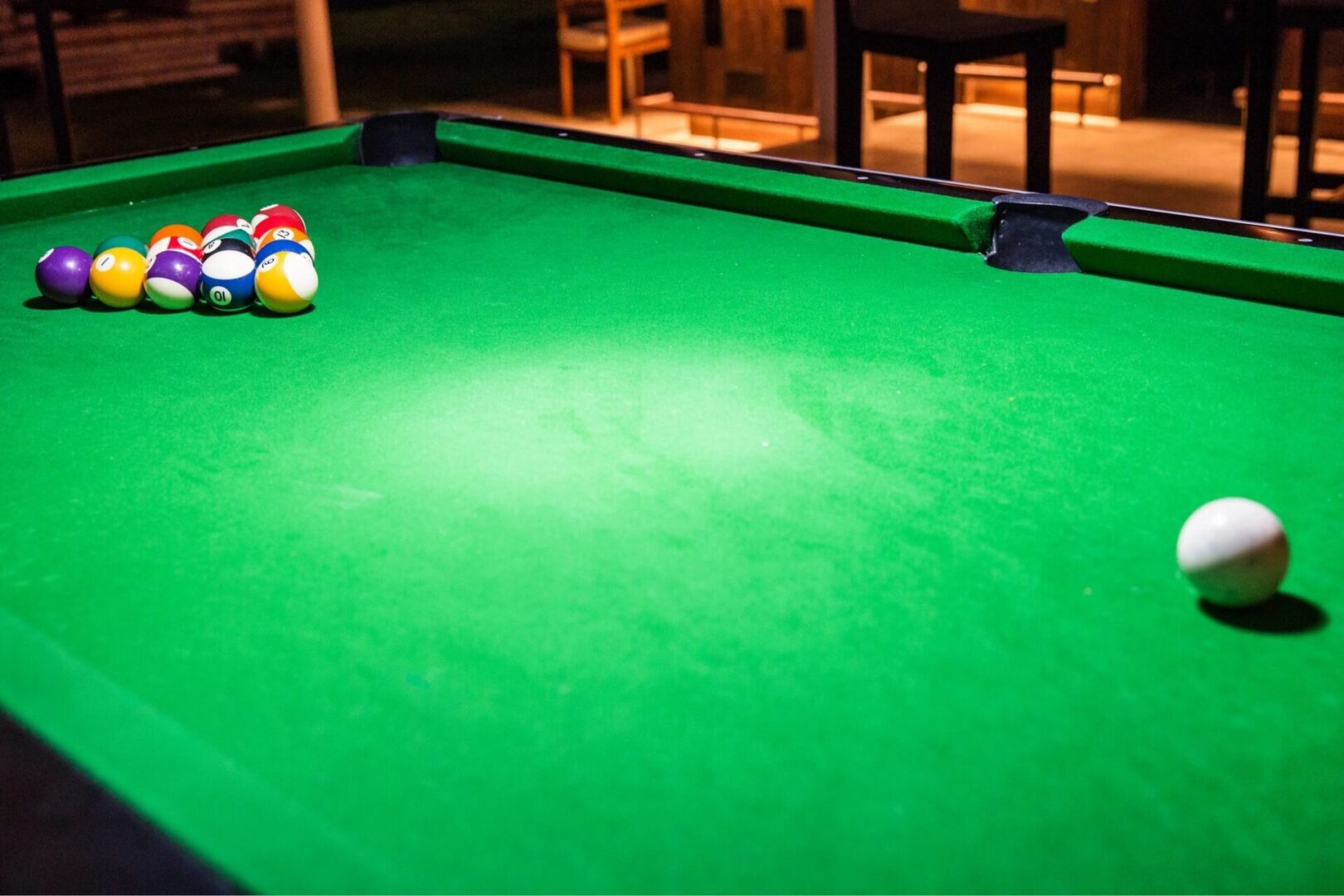 How Much Space
Will You Need?
The first thing to consider is how much space is available in your house for a pool table. Tables come in three main sizes with varying surface dimensions – 7-foot (39"x78"), 8-foot (44"x88"), and 9-foot (50"x100").
This means that you will need a room large enough to accommodate the table of your choice allowing enough space for cue clearance. For a 7-foot table, you'll need a room that is at least 14'x16'. For an 8-foot table, you'll need a room at least 14'x18'.
For a 9-foot table, you'll need a room at least 15'x19'.
Frame

The table's frame construction is a big factor in its durability and stability. Solid wood frames are sturdier and are recommended over frames made with MDF board.

Frames are either tapered or straight, but both are generally equally stable.

The frame is also supported by beams. Better tables will have one or two center beams down the length of the table along with cross beams for added reinforcement.

These beams support the weight of the slate on top.
Slate

The slate is the most important piece of the table. Most tables come with three slate pieces instead of one for easier leveling. The slate pieces come in different sizes, but 1" is the standard size.

Rails

The rails of the table are solid wood, which is key to how the ball bounces off of the rail. Rails hold the cushions and are bolted down tightly for the proper response when a ball strikes them.

Pockets

Pockets are typically made of rubber, plastic, or leather. Plastic and rubber pockets are usually found on lower-end tables, while leather pockets are found on higher-end tablets.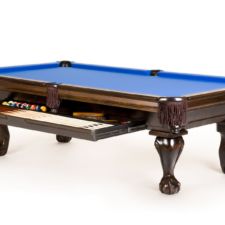 Installation is the most important process of buying a pool table for your home.
Professional installation will ensure that your table is assembled properly, perfectly Level, and centered in the room of your choosing. Without professionals, it is very difficult to get all of these elements exactly right, and you risk spending a lot of money for a substandard result.
If you have any questions or are interested in a pool table for your home, come see us at our downtown Wichita showroom or give us a call at (316) 262-3539.