Darts are a fun and exciting way to keep the party going. Our selection of Darts and Dart accessories range from steel tip and soft tip as well as electronic and bristle boards from the top manufactures in the industry, whether you are a pro or a novice we have what you need. We are one of the leading dart retailers in Kansas.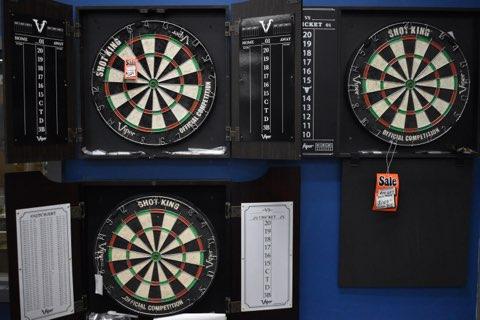 Steel tips, soft tips in many weights, colors and styles. You may prefer an electronic scoring board or a good old fashion bristle board, either way we have you covered.
Shaft, flights, sharpeners, throw lines, scoreboards, tip tools and many other products are available. GLD, Viper, Arachnid just name a few.