There are limited accessories for Shuffleboards making it easier to choose from. Such as pucks, Sunglo wax, In speeds 1,2, & 4, silicon sprays and cleaners. Board wipes, chalkboards, electronic scores and even bowling pins.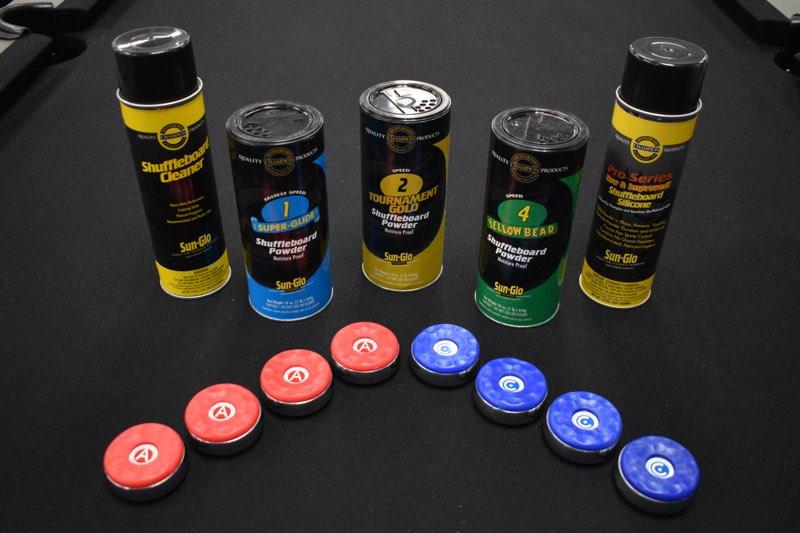 We have pucks from Champion, Brunswick and Legacy, anywhere from Red and Black sets to Red and Blue sets. Sunglo Wax is the #1 provider in silicon wax products. Silicon Spray is an important accessory to any shuffleboard with a polymer top to help hold the wax in place as the pucks glide the surface. Champion Spray Cleaner is an essential tool to help maintain the cleanliness of your shuffleboards.
Electronic scoring units, Chalk boards and Dry Erase boards are available to help your competitive nature come through. Lights are a great way to compliment any shuffleboard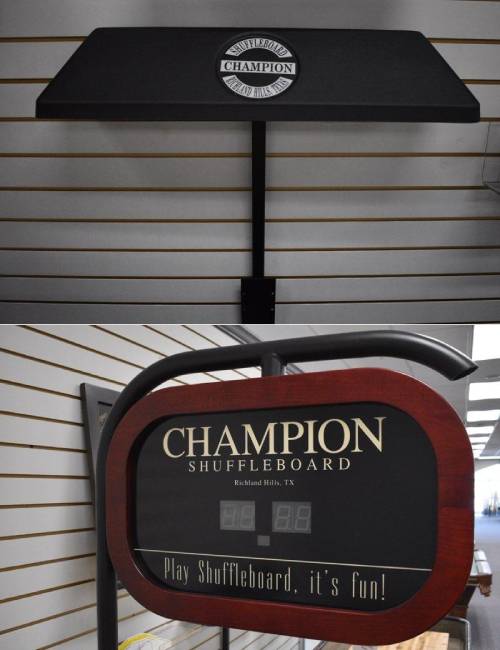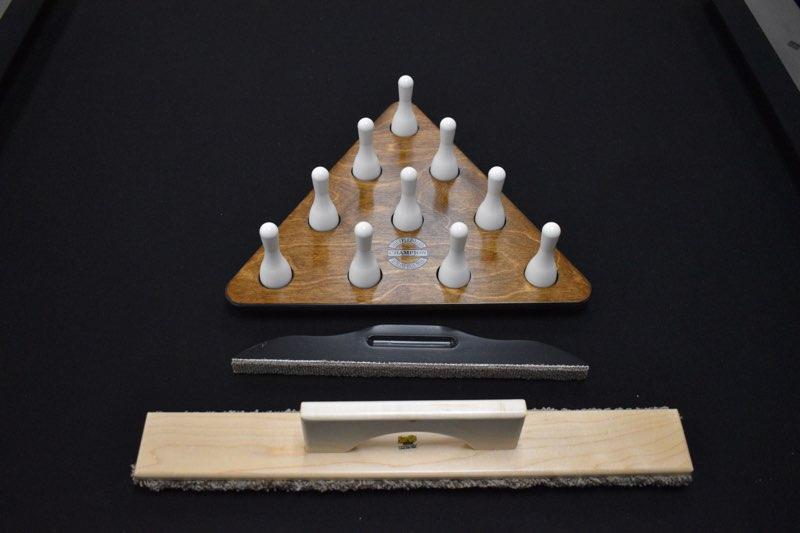 Bowling Pins and Board Wipes
Great way to turn your shuffleboard into a bowling alley! Check out our selection of Champion and Brunswick bowling pins. Board wipes helps to keep all your boards clean over the years.